Avocado tools for storing, ripening, cutting, slicing, stone removing. For all your avocado needs.
Avocado Vault
The avocado saver for storing half your avocado for later. The Vault is a airtight container with a lock great for the fridge or to take it with you on the go. Keeps it fresher and longer.
Avocado Gripper
The very simple and invaluable Avocado gripper, Grip it and twist it to remove the stone. Easy to use, no more chopping the stone with a knife.
Avocado Ripe & Keep
The Avocado Ripe & Keep stores and ripens your avocados, no more brown paper bags.
Breathable lid helps trap the natural gas from the avocado and to help ripening process.
Holds 2 avocados, from small to large size.
Avocado Cut & Scoop
Stainless steel blade for cutting avocados or lemons, blade is hidden and stores safely in the handle.
Rounded blade for slicing, the large spoon is great for scooping avocados.
Spoon has integrated straining holes for keeping the seeds out when juicing lemon or limes for guacamole.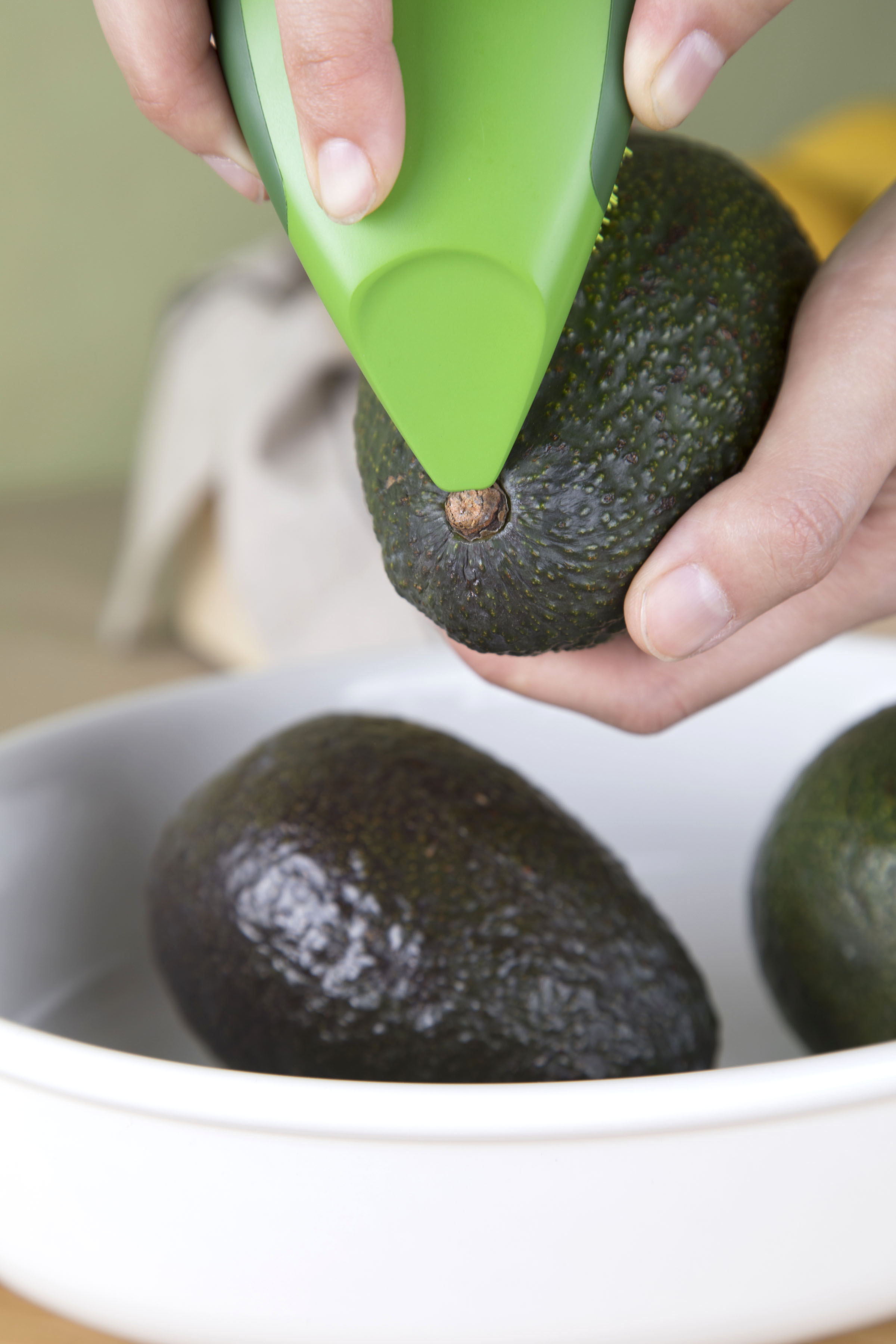 Avocado Brush & Scrape
Avocado and Vegetable brush, has built-in scraper for removing the stem or peeling off the sticker.